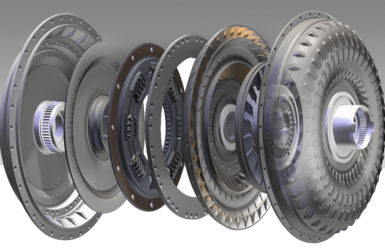 Reconditioned Gearboxes
A gearbox is a vital component of a vehicle that ensures the smooth operation of a car, and a faulty gearbox can entirely kill the fun of driving. Summer Auto Transmission has a lot of options for you if your gearbox is faulty.
With our Reconditioned gearbox Installation Service, you will get an already reconditioned gearbox installed in your vehicle.
If you go for our Partial Recon gearbox Installation Service, we will fix your gearbox and install it in your vehicle.
If you choose our Complete Recond gearbox Installation Service, we will completely recondition your vehicle's gearbox and install it back in your car.
Reconditioned Gearbox Installation Service:
We can install repaired gearbox in your car if your gearbox is faulty. Our expert team carefully scrutinizes the finest cars in the world for their gearboxes. After that, our team works on those gearboxes using their experience, knowledge, skill, and training to turn those gearboxes into fully functional gearbox which work as good as a new gearbox. We have a wide range of gearboxes available to fit every vehicle, be it local, imported, auto, or manual. We have gearboxes from the world's top car brands such as Mercedes, BMW, Jaguar, etc.
Our gearboxes will not only get your car back into a fine running condition but will also upgrade your car for a smoother and swifter driving experience. Our gearboxes are the best in quality, and we guarantee your satisfaction.
Partially Recon Gearbox Installation Service:
If you believe that you can use your gearbox in your car, we respect your choice and help make your gearbox functional by turning it into a recon gearbox. For this, our expert team assesses the existing condition of your gearbox and points out which parts of it need to be fixed, replaced, or changed. The next challenge is to arrange suitable parts for your gearbox, but thanks to our experience and connections, our team manages it. After that, the experts of our teams come up with suitable suggestions for your gearbox so that it can be reconditioned to its maximum potential. In the end, our skilled team replaces the faulty parts of your faulty gearbox or repairs the fixable parts so that you get a gearbox, working just like a new one.
Complete Recond Gearbox Installation Service:
In most cases, the gearbox's condition is such that it cannot be fixed or repaired. Our expert team will still temporarily fix your gearbox, but we do not recommend it at all. If the gearbox's condition is totally worn out, but our client still insists on using the same gearbox, we offer them our Complete Recond Gearbox Installation Service. In this service, we take gearboxes that cannot be repaired and replace or change all the existing faulty components of the gearbox. This gearbox works as smoothly as a new gearbox, but the process can take time and effort..